I've wanted to do a gift guide for a few years now, and this year is the year I finally got all my ducks in a row on time! Here's some of my favorite things, maybe you'll find something on here for someone on your list! This Gift Guide 2021 isn't comprehensive. Instead, it is a list of things I've been loving and enjoying this year, in the hopes it inspires you as well.
These things aren't quilting related, but I know as quilters we don't always have the time to make something ourselves for everyone on our list!
For Your Dog:
Everyone knows Riley gets spoiled! Here's his (and our) favorite things:
Dog treats from Unleashed Naturals. These freeze-dried dog treats are made in small batches using human-grade meats. Single ingredient and high quality – something we feel good about giving to Riley.
A new toy is always fun! Riley loves his lambchop toy, especially with the really loud and fun squeaker inside.
To beat boredom, we like to pull out a game or two from Outward Hound. The Dog Brick (pictured below) is our favorite, but we like the Kibble Wobble.
A snuffle mat is also a fun way to beat the winter blues and make meal time fun. You can make your own with a rubber mat and fleece remnants, or buy one from a small business!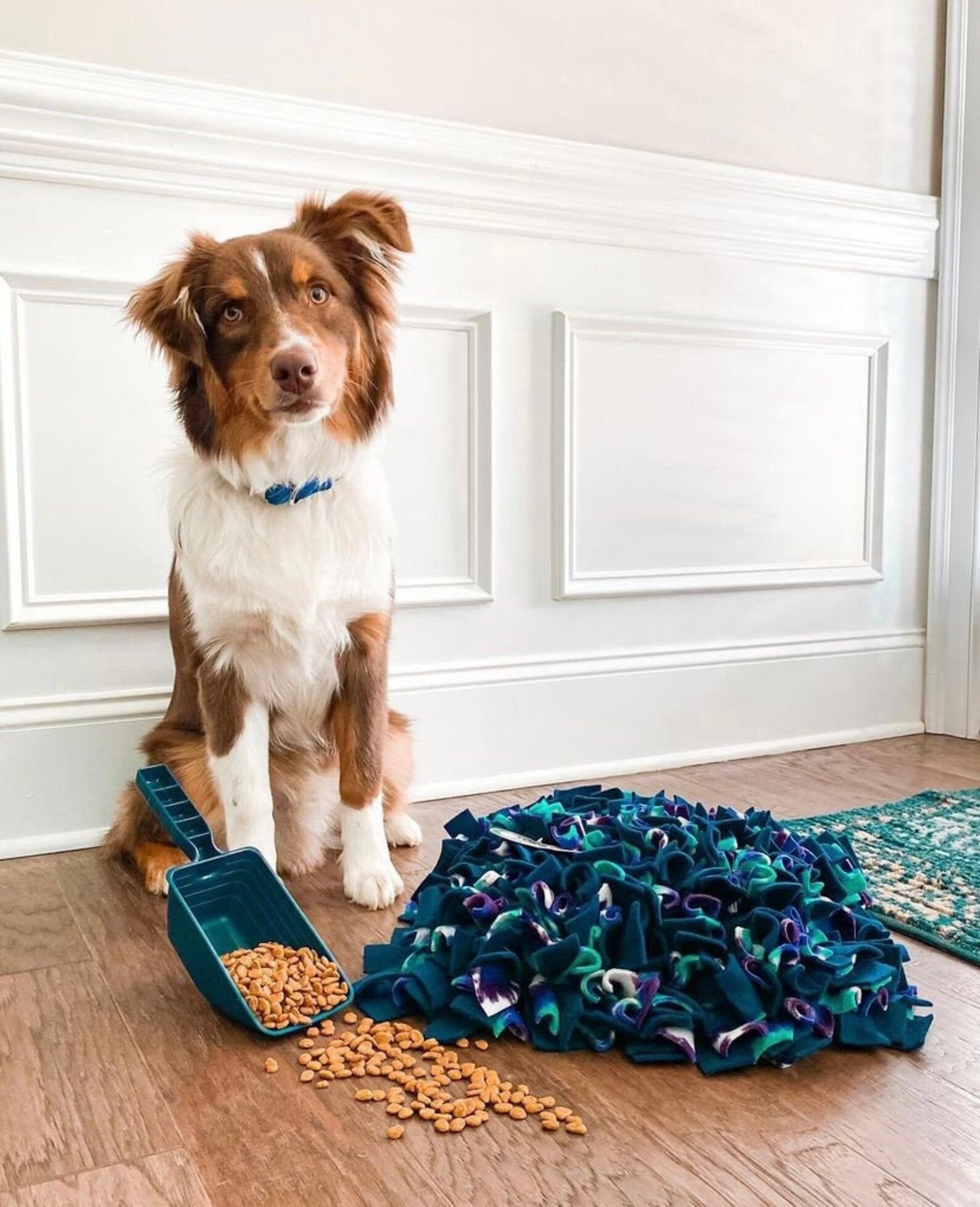 For a Tea & Coffee Lover:
A handmade ceramic mug! Pair one with the recipient's favorite tea or coffee for the ultimate gift! You can find potters on Etsy or online. Here are two of my favorites.
I love my recent mug/tea set from Blank Earth Ceramics. The three-piece set comes with a mug, strainer, and lid/saucer. (Please note: this ships from the UK and is made-to-order. Mine took about a month from order to doorstep).
I also really like my handmade mugs from Keith Brymer Jones and use one every morning for my morning coffee. (Please note, these ship from the UK.)
I enjoy trying new tea blends and coffees. We love Fava Tea Company for flavorful quality teas!
For Those Who Like to Cook:
When I'm not sewing, I'm cooking! Here's some of my favorites:
Le Creuset Cookware. This stuff is pricy, but I've had my pieces for about 10 years now and they look and work as well as the day we got them! (Pictured is the Harry Potter Le Creuset that came out this year!) Better yet, if you live near an outlet, you can get great deals on pieces.
We're a Penzey's Cinnamon family over here, but all the spices from Penzey's are high quality and delicious. Their hot cocoa mix is also a favorite in this household. Penzey's gift boxes are a fun and useful present for your favorite cook.
I like Williams-Sonoma for their selection of tools, speciality spice blends and mixes.
I have two Emile Henry pie dishes and they're absolutely lovely. Nice even heat, and they look fabulous from oven to table.
Stocking Stuffers:
I'm currently head over heels for Hot Chocolate Bombs. You can make your own using my Ultimate Guide, or find some in your local area. Coffee shops are a great place to start if you don't know who is selling them around you. (Pro tip: Don't actually put them in your stockings if you use your fireplace! Chocolate melts!)
Still Want to go Handmade?
Sew something small! A zipper pouch or a smaller item can be a great gift! Find some ideas in my Scrap Sewing blog post.
Still looking for more? I have a Freebies page with lots of free tutorials and ideas.
Don't have time for sewing? Make a kit! This is perfect for your overflowing scrap bin!